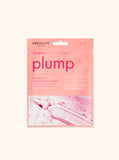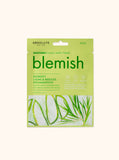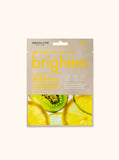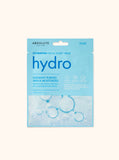 Facial Sheet Masks
 The perfect face mask for you. 
HYDRATING FACIAL SHEET MASK
Hydrate and moisturize.
Formulated with hyaluronic acid, Shea Butter, Lotus Flower Extract and Ginger Root to help improve skin texture, and strengthen skin's barrier.
PLUMPING FACIAL SHEET MASK
Plump up and glow.
Formulated with Seed V Complex, Aloe Vera, Chestnut Pellicle & Althaea Rosea Root Extract to help tighten pores, brighten skin complexion and revitalize skin.
BLEMISH FACIAL SHEET MASK
Soothe and Calm.
Formulated with pure aloe ferox, carica papaya, willow bark extract and tea tree leaf water to help control sebum, exfoliate dead skin and smooth skin's texture.
BRIGHTENING FACIAL SHEET MASK
Brighten and glow. 
Formulated with Lemon extract. Kiwi fruit extract, avocado extract and snow lotus extract to improve skin texture, corrects dark spots and hyperpigmentation.
Made in Korea - 100% K-Beauty 
Cruelty Free, Sulfate Free, Phthalate free, Paraben Free, Gluten Free
Cleanse face and pat dry.
Unfold mask and smoothly align with facial features for best adhesion.
Leave on for 10-20 minutes.
Remove mask and gently massage remaining essence onto face and neck until fully absorbed.
HYDRATING FACIAL SHEET MASK
PLUMPING FACIAL SHEET MASK
BLEMISH FACIAL SHEET MASK
BRIGHTENING FACIAL SHEET MASK